I was recently invited to come check out the patio at Aria Pizzeria & Bar. Aria is located in the courtyard area of the Ronald Reagan Building which is right near the Federal Triangle metro stop. They have an impressive patio and for this particular event they had portioned a small part of it off for the attendees.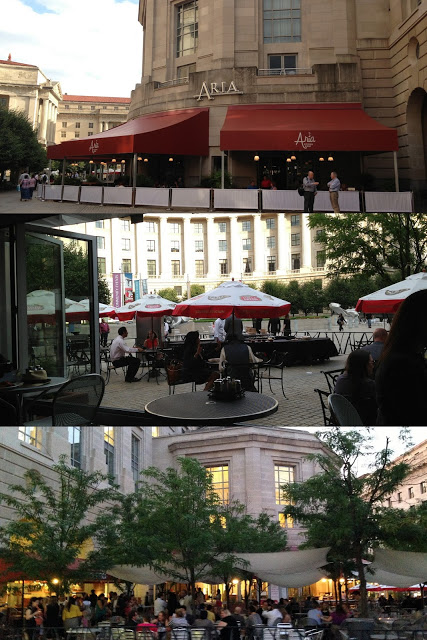 Right when we got there we headed to the bar for a drink. The bar service started pretty shaky
, the bartender just
disappeared
for awhile but the issue was resolved later in the night. He was great at remembering orders (he remembered that I favored bourbon). The first drinks we tried were the special drinks of the night...Sunbeam Lemonade and a Blue Cotton Candy Shot-both solid drinks, Teddy really liked the shot.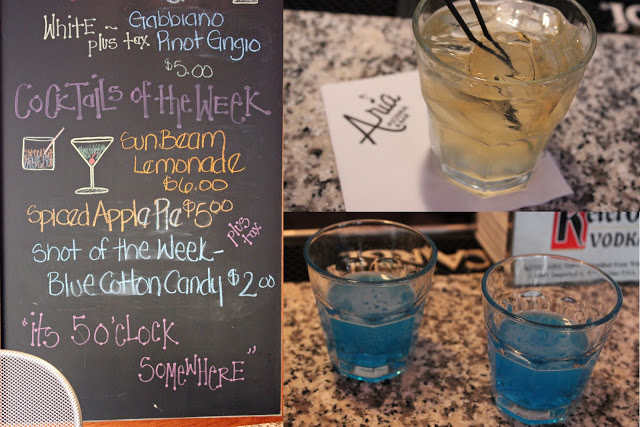 They had an outdoor grill set up for the event (I'm told that they do this during lunch during the week, but it's usually hot dogs and such). They had steak, tofu-veggies kabobs, shrimp kabobs and grilled oysters. Everything was pretty good.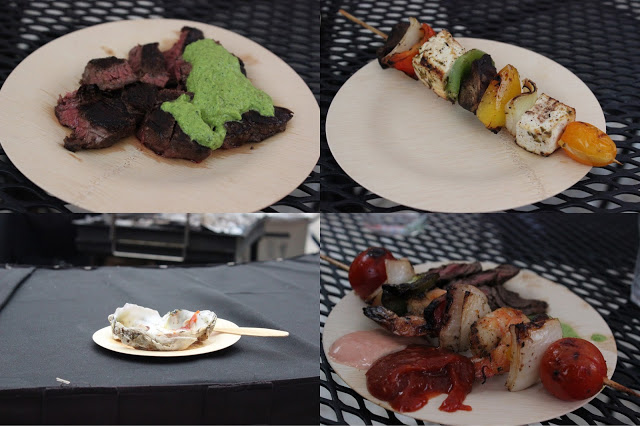 I was really disappointed because Aria is a Pizzeria and I wanted to try food that the actual restaurant offers. Luckily they brought out one pepperoni pizza and one cheese for everyone to try. .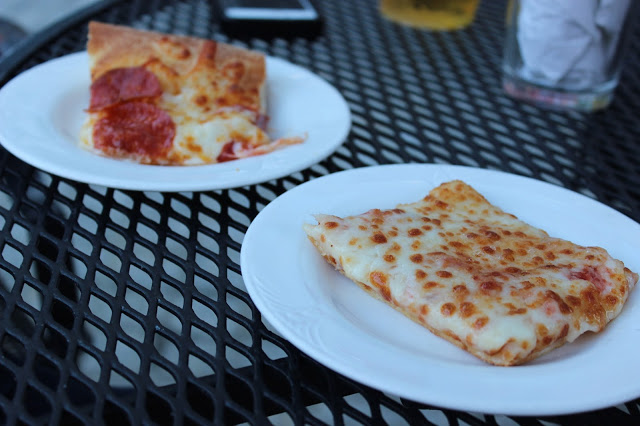 Overall this was a good experience. I can't really speak for the actual
restaurant as this was a special event with food that they don't normally serve. They have live music a lot of nights and during the day and the guy that was playing last night (thursday 6/20) was awesome-it really made the perfect outdoor patio environment. I wish they featured more food from the menu, but I am glad I got to try the pizza-my stepdad works near by and says that he loves the pizza here.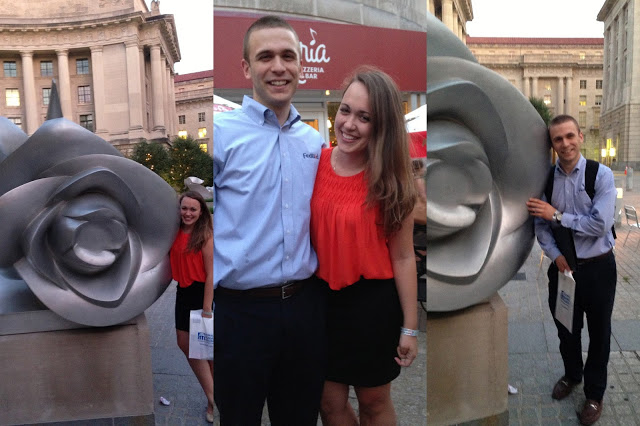 When I got there and asked what this event was for, I was told it was to show off the patio and it that's exactly what it did. It was a great environment and there were a ton of people around,
definitely the place to be on a nice night in the area. Happy hour is from 4pm-close Monday-Friday.