It's time to start focusing on some of the "adventure" parts of this blog. In December I got to go on a tour of the East Wing to see the Christmas decorations. This post is past due, but b
etter late then never, that's what they always say...right?
It was an awesome experience, being able to see the history of the White House was truly
amazing. I mostly just took photos of the beautifully decorated trees. Here are a few of my favorites.
This is my perfect tree, love the array of colors :)
This is the East Room*. Has been used for state dinners, receptions, concerts, weddings and press conferences. Also where the bodies of Lincoln and Kennedy lay in state after their assassinations.
Blue Room*. A reception room. Monroe furnished the room in French style in 1817. Grover Cleveland go married in this room (only president to get married at the White House)
State Dining Room. The furnishing in this room date back to Theodore Roosevelt. About 140 can be seated here.*
Christmas Trees with ornaments chosen by the first ladies.
Outside of the White House :) They don't let you take pictures until you get outside of the chains so unlike those people you see behind me, I followed the rules.
Hope you enjoyed the journey :)
Other Random photos form the tour I don't feel like explaining/don't remember.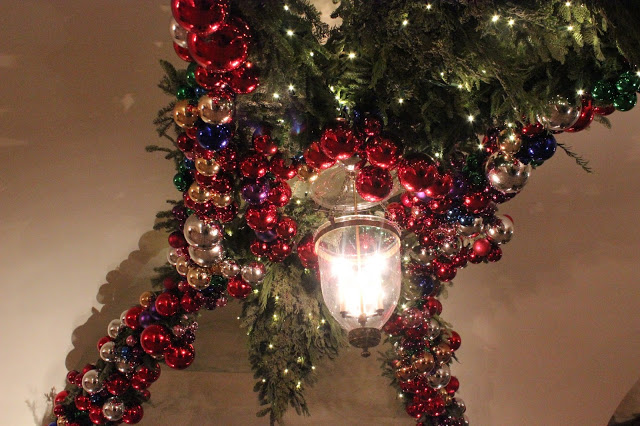 *all facts about the rooms have been gotten directly from the signs in said rooms